Steve Migs Blog 01/13/15 "Seahawks Ping Pong Battle!"
January 12, 2016
Yesterday I was a part of an awesome event that was put on right outside the Microsoft Store in Bellevue Square to celebrate their new smart watch / fitness band called the Microsoft Band.  This is the new version, and it's pretty awesome!

So what was the event?  A ping pong battle between Luke Willson and Drew Nowak of the Seahawks.  Yes…they set up a ping pong table right outside the store in the mall…and put the Microsoft Band on their wrists to see how their heart rate goes up, and more!  The scene was incredible…I felt like I was in the middle of some crazy underground ping pong tournament.  Hundreds of people surrounded the guys…as well as people watching from above on the second floor!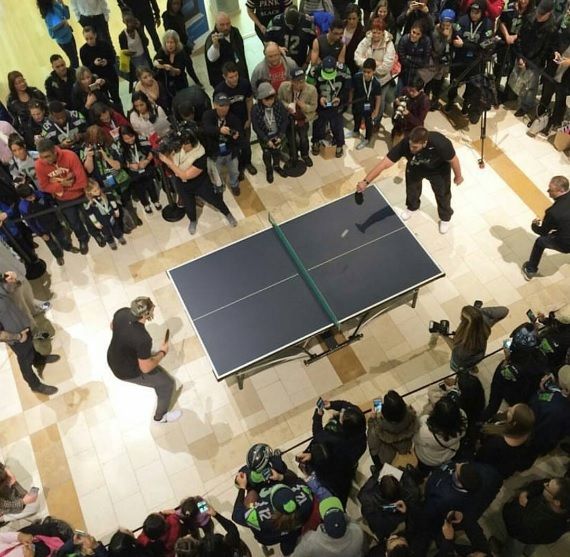 Who won?  Both are very good players, but we learned why the Hawks players ranked Drew Nowak as the best ping pong player on the team, as he beat Luke 4 games in a row.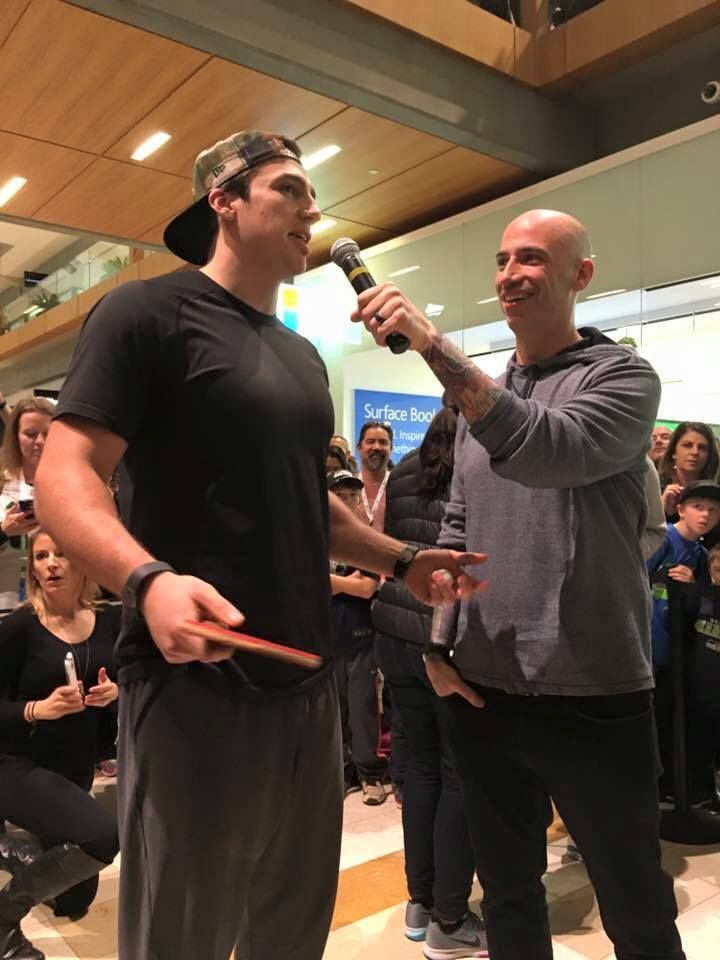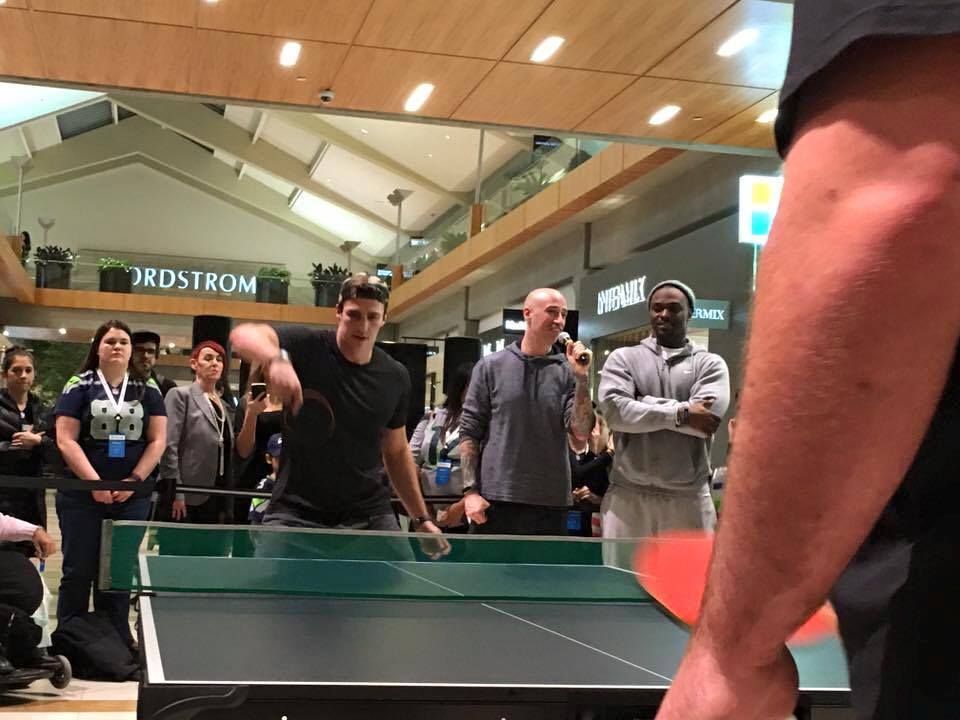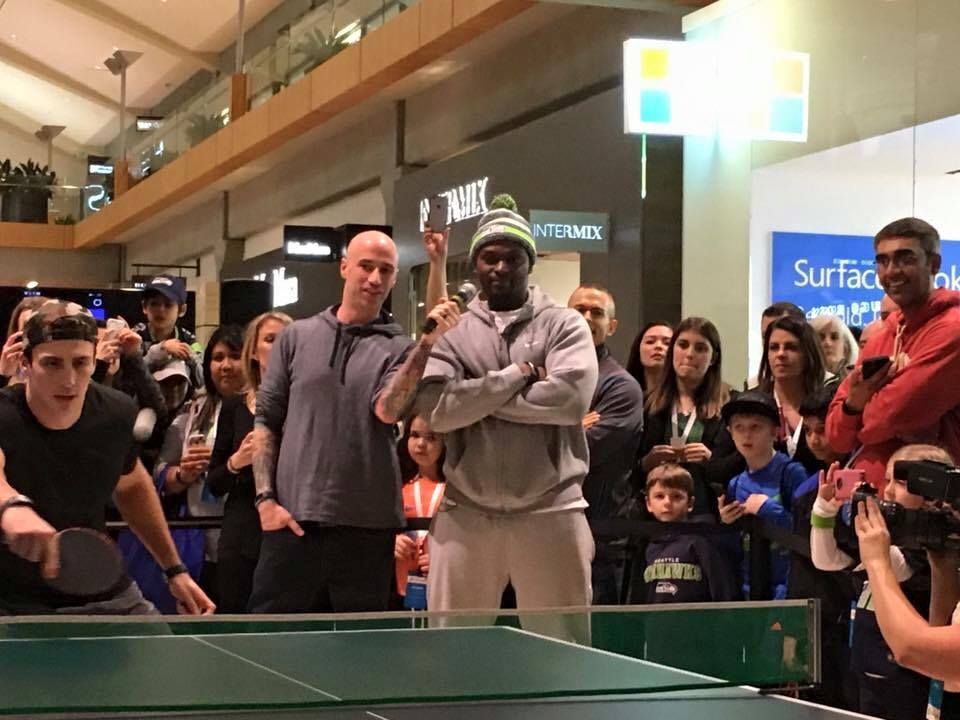 Big Thanks to Cliff Avril of the Hawks for coming down to watch, and do play by play with me!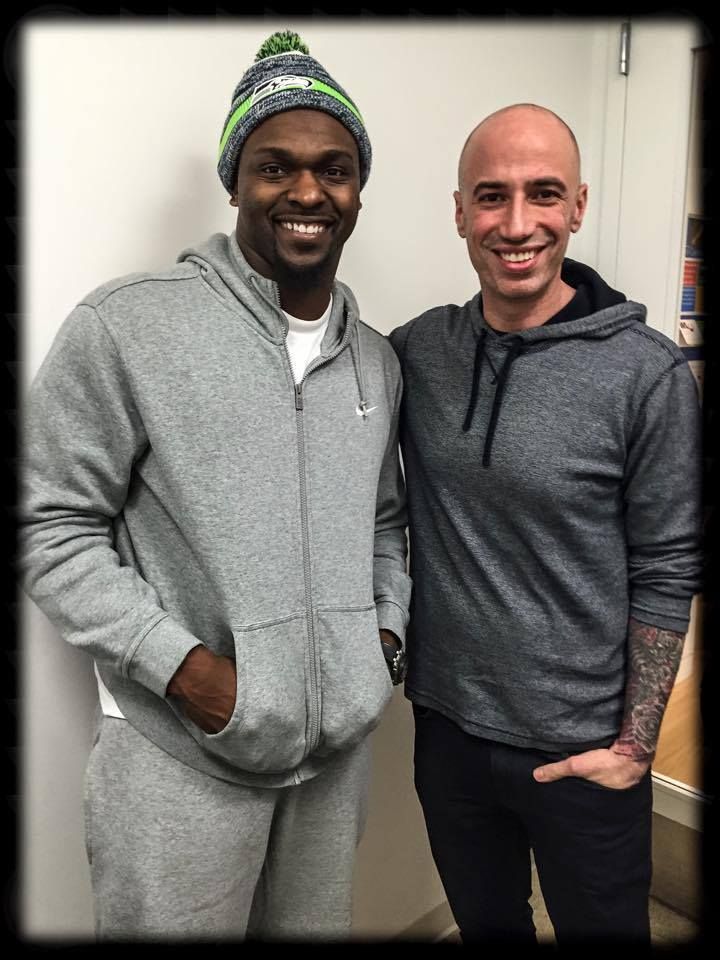 If you haven't seen the Microsoft Band (it's awesome that it works with not only the Windows Phone, but also Android and iPHONE's too)… check it out….