Steve Migs Blog 02/08/16 "Vegas Baby!"
February 7, 2016
So over the weekend I went to Vegas…many assumed I was going to party in Sin City for the Super Bowl, but that wasn't the case…hell I watched the Super Bowl at the air port bar, and then on the plane.  I was in Vegas for another one of those Draft Tournaments (hockey).  This was my 4th one in the past year… easily the most fun time playing hockey and making new friends.  This time around the team I was on didn't win the tournament; hell…we didn't even win a game!  We went 0-4-1 (one tie), but still had a blast at the rink in Vegas all weekend. Plus we had a sweet view from our room at Treasure Island!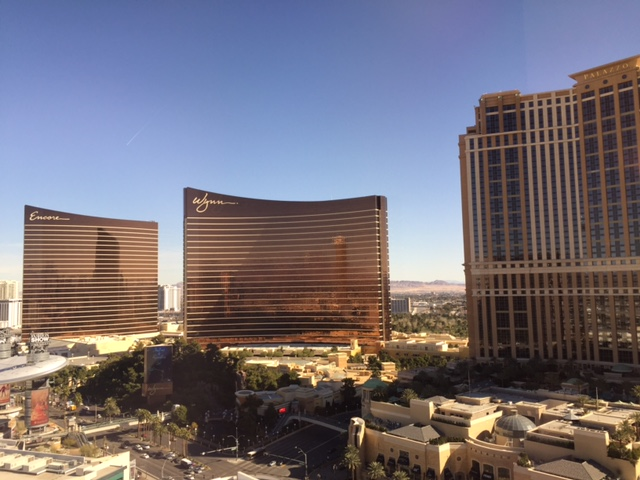 This one was no different than the other ones I have attended; I met and partied with some awesome people.  Plus I got to rock the Senor Frog head on Friday night… Ok, I wasn't technically allowed to and was told that cannot happen again, but I got some pix with it on!
 


 
Here I am with my fellow Donkey, The Jay Mac…and the man behind the Draft Tournaments, Nick.  If you ever listen to the Migs Cast, we have had Nick on a few times in the past.  Plus he now hosts an awesome podcast about beer league hockey called " Beer League Talk".



 
Here are a couple other pix from our weekend.  The theme for the jerseys this time was the Village People, which is why my bud Chris showed up dressed like this… at least I think that's why he dressed up like this… hell maybe this is his "Vegas Attire"… Chris is one of the coolest and funny dudes… every time we are at the same tournament; we have been on the same team.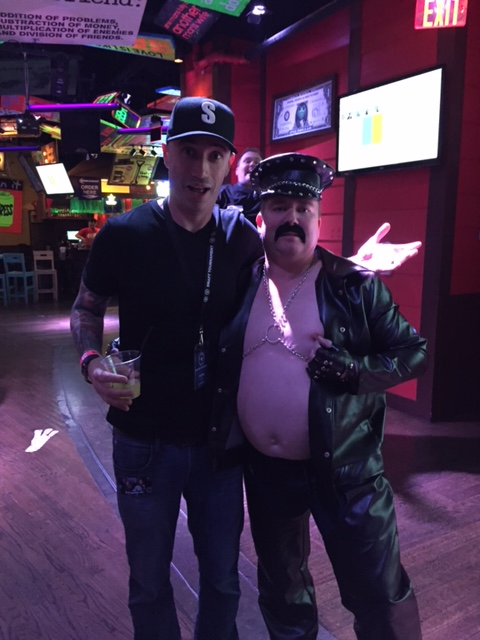 Clearly a lot of beer was consumed in a room full of beer league hockey players…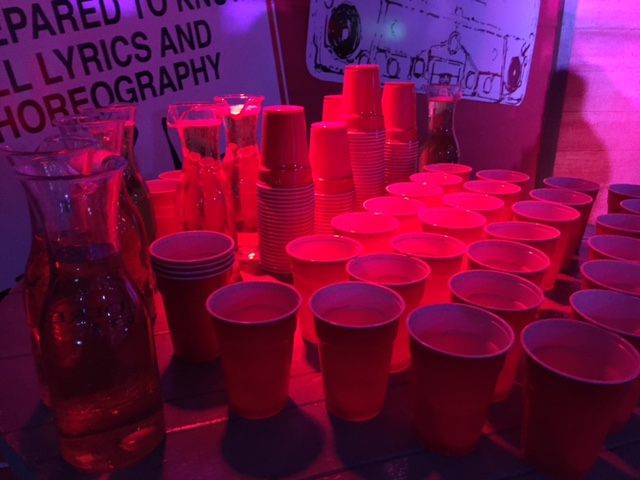 Somehow, thanks to our bud "Swampy" (he's playing on my phone in this pic)…we ended up with a limo taking us around…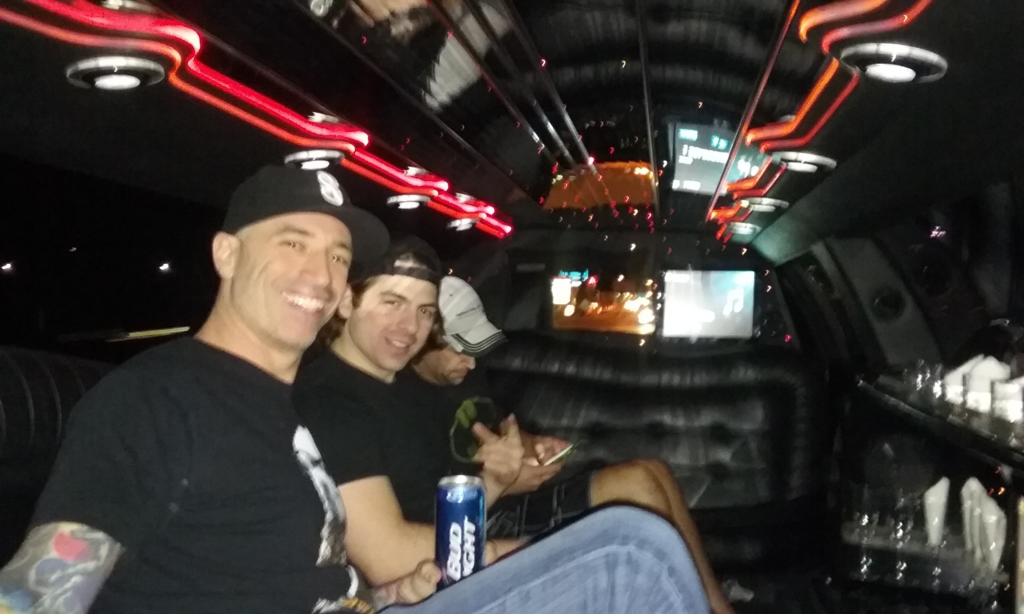 Here I am with my bud Dave…just like with Chris, we have been on the same team every time we have attended the same tournament.  Dave is an awesome fella, both him and his son Jack play in these tournaments, and I love hanging with them both!  We ended up being on the "Biker Guy From The Village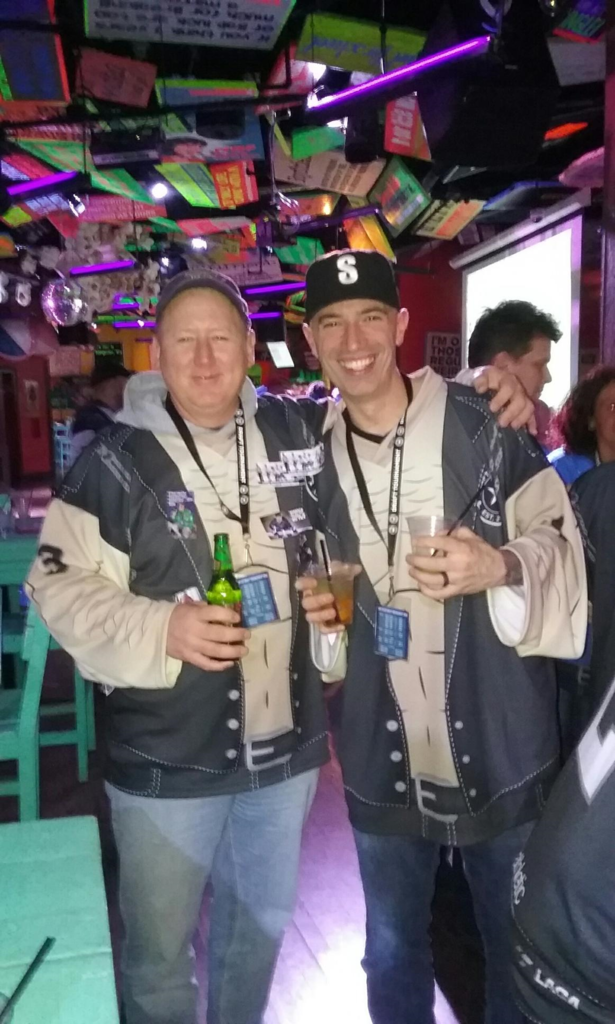 I have no pix of us playing hockey (yet)…lets just say we love playing hockey, but that's not the main attraction…the main thing is having friends with new and old friends.