Steve Migs Blog 02/10/16 "Thank You Daniel Bryan!"
February 9, 2016
If you aren't a wrestling fan…it's probably best if you just skip this one.  I just wanted to thank Daniel Bryan for all he has done for wrasslin'.  I am certain that he won't be reading this, but I had a full day to process what happened on Monday Night Raw, and I just wanted to blog about it.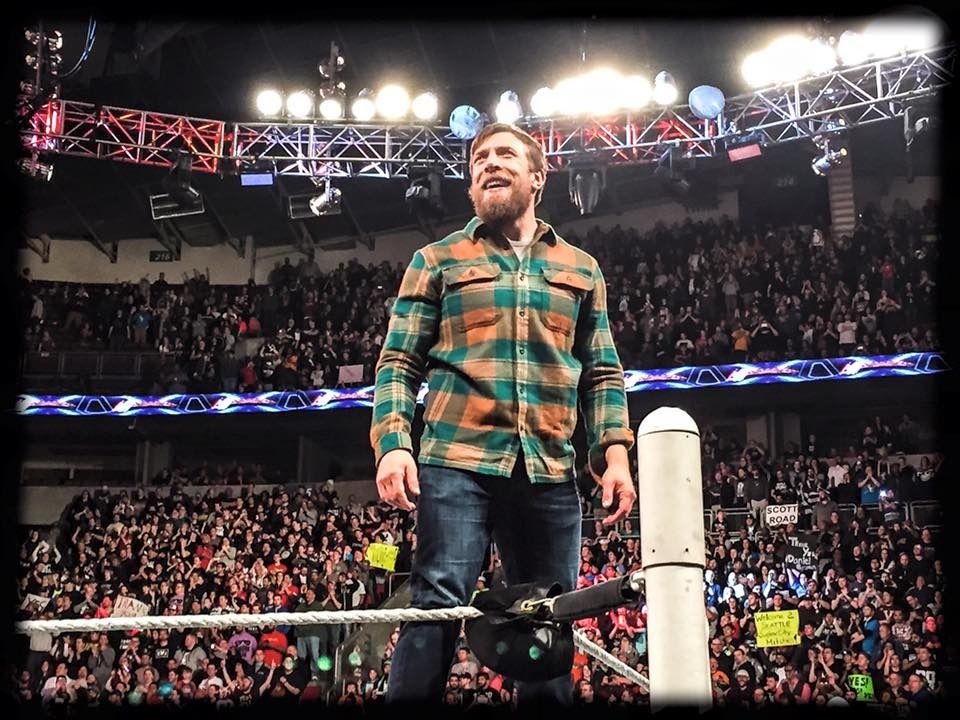 On Monday, just hours before RAW was going to be at the Key Arena, Daniel Bryan made it official that he was going to retire, as the concussions he's had over the years have made it too dangerous to go on. 
 
Due to medical reasons, effective immediately, I am announcing my retirement. Tonight on Raw, I'll have a chance to elaborate. #gratitude

— Daniel Bryan (@WWEDanielBryan) February 8, 2016

So on Monday night, I was there… front row…watching with a packed house of Daniel Bryan fans, as he shared with us that it's time to hang up the trunks.  Devastating?  Yes.  Inspiring? YES! YES! YES!   
 
Here is his speech…
 

WWE Raw 2/8/16 - [8th February 2016] - 8/2/2016... by TheKingAnirbanHD

If by chance that video above gets pulled, here is the shorter version that the WWE posted, it's not as awesome as the full one, but still gives you a taste of what he said.
 

 
For those that don't know, Daniel Bryan is from Aberdeen…and over the last several years he has become one of the most popular, and the most IMPORTANT wrestler of the last decade.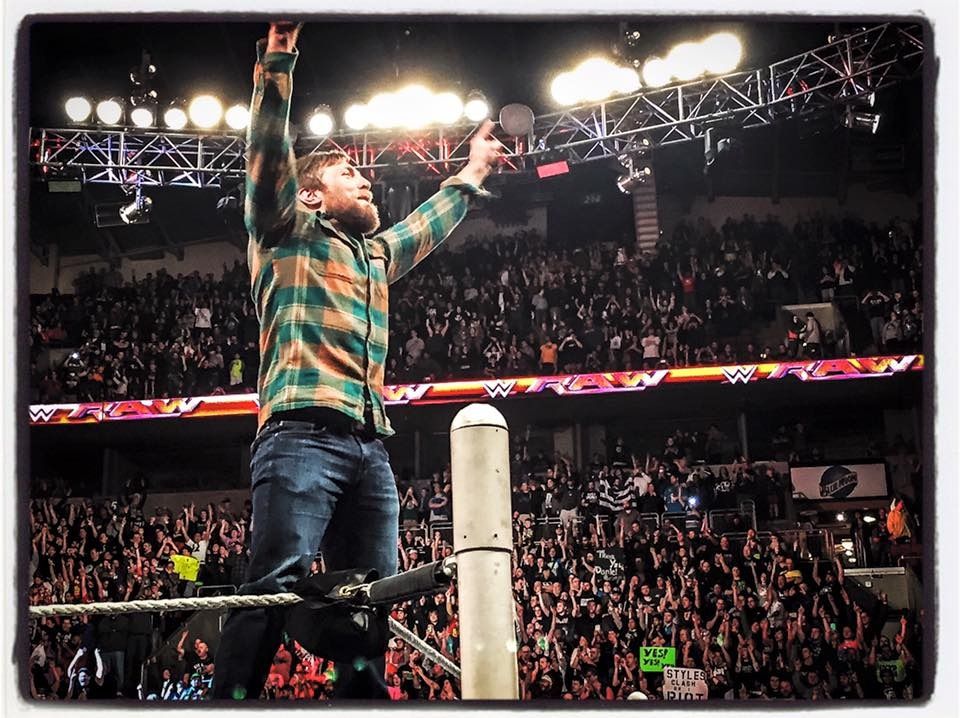 Yes, I did not say one of the most important… there is no one else deserving of being in the category of importance when it comes to furthering the professional wrestling business.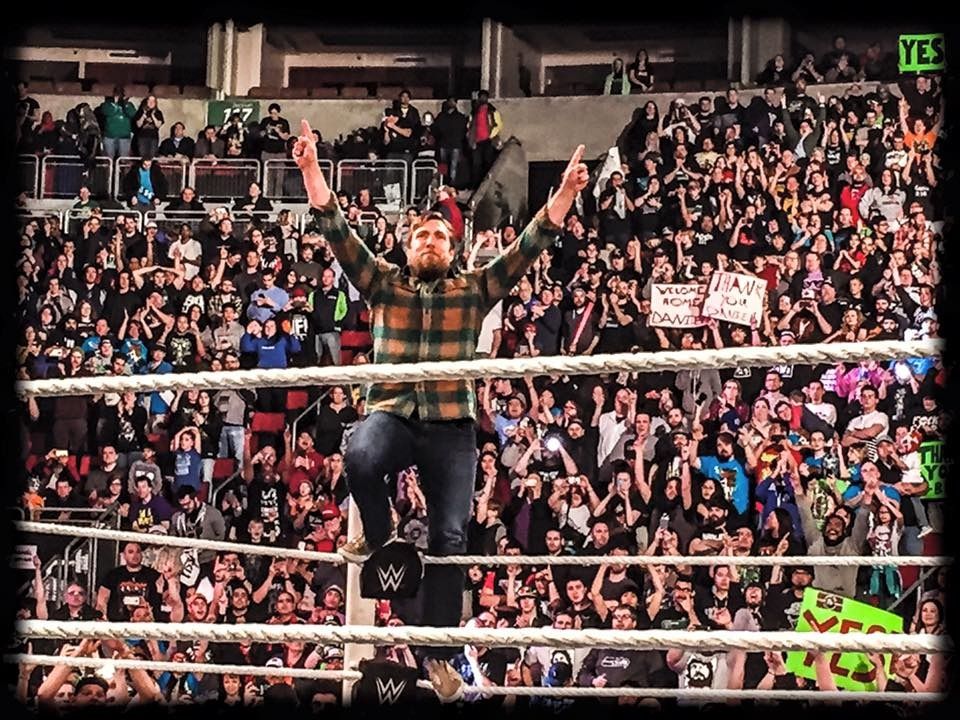 Daniel Bryan opened the eyes of not only mainstream wrestling fans, but also the eyes of the WWE that you don't need to look like a giant physical specimen – you don't need to look like Batista, Randy Orton, John Cena, etc in order to win over the love of the fans.  He proved that an "indy" wrestler can make the jump to the "big leagues" and not just hold his own, but rise above everyone else.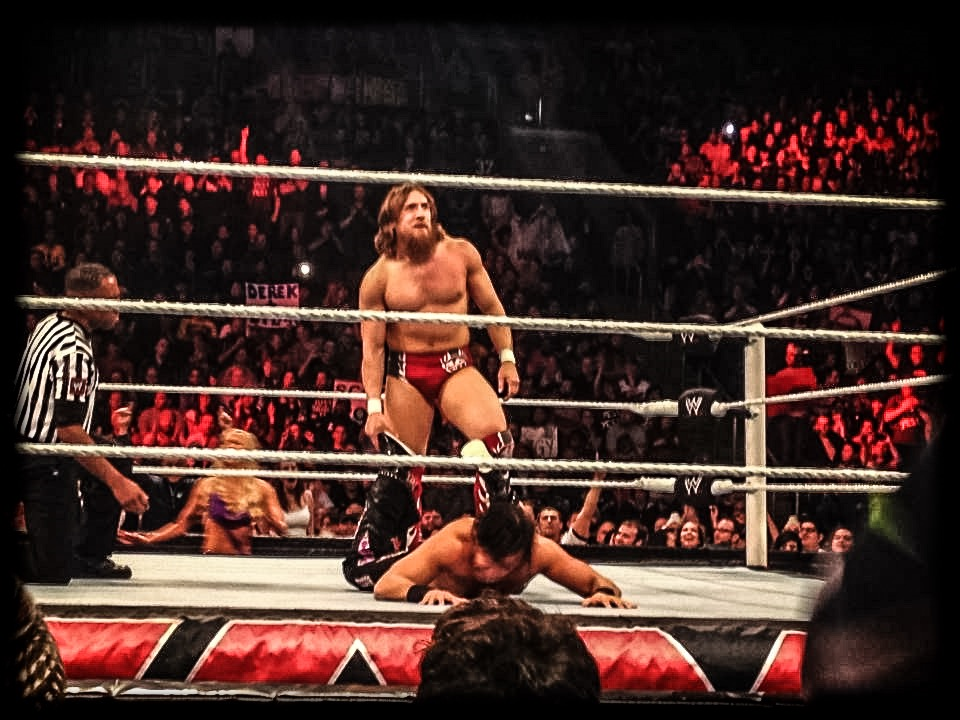 I remember interviewing him on our show when he first joined the WWE…as part of the original version of the show, NXT… it was fun to talk to Bryan "The American Dragon" Danielson about his excitement to be given this opportunity.  That still stands as one of my favorite interviews, because after that we have talked to him many times over the years and he has always been appreciative of our support. 
 


 
Watching him rise and battle in the WWE to prove that he can be himself and thrive was an inspiration.  He proved that hard work and being true to yourself pays off…it might take a little longer, but when it does pay off…it's beyond rewarding.  I'll never forget watching him at Wrestlemania when he finally won the WWE Championship…it was the ultimate story book ending. 
 


 
Sadly, that was the beginning of the end, as he was soon injured after that…and despite a few comebacks, he continued to battle injuries and concussions.  He was just on ESPN, and went into more details about how bad his concussions are…where he has been dealing with seizures because of them.
 

 

 

 
Thank you Daniel for all that you did.  I truly don't think guys like Seth Rollins, Dean Ambrose, AJ Styles…guys that are the future of the WWE…would have been given a shot had it not been for Daniel Bryan showing that a non-stereotypical wrestler can succeed and dominate in the WWE world.  I don't think NXT would be what it is with "indy" darlings like Finn Balor, Samoa Joe, and more tearing it up down there. 
 


 
I've been lucky to have met Daniel a few times, always a great guy…and I have been lucky to have seen him wrestle many times, one of my favorites was his match against John Cena at Summerslam a few years ago in LA…where he won the championship (briefly).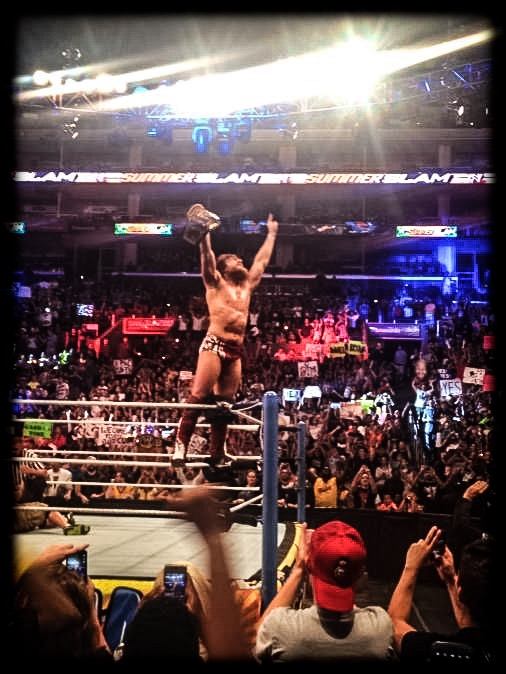 I have to say though… my favorite memory is the one he mentioned in his retirement speech… it was at the Key Arena when he was in the ring for a segment that was supposed to be about Triple H, Randy orton, and other…but we, the fans took over that moment and made it about Daniel Bryan.  I was yelling so loud that I lost my voice for the first time in my life. 
 

 
I was so glad to be there for that moment….but even more glad that I was there for his retirement speech, and even had a chance to give Daniel a high-five after his speech!
 
As a wresting fan, I got to witness history,and a high five from the man of the hour #ThankYouDanielBryan #gratitude pic.twitter.com/mCpc4GPFNH

— Steve Migs - KISW (@ImSteveMigs) February 9, 2016